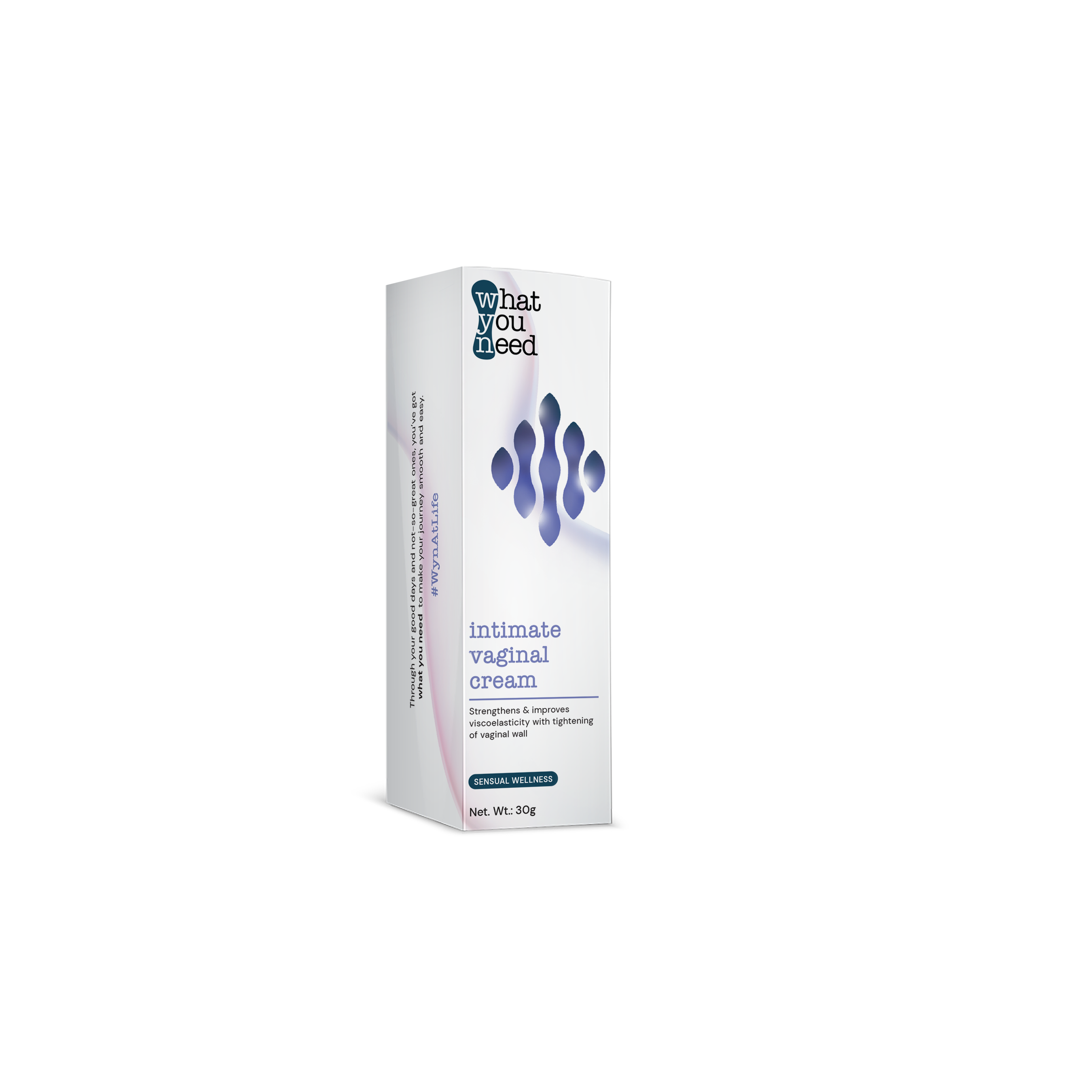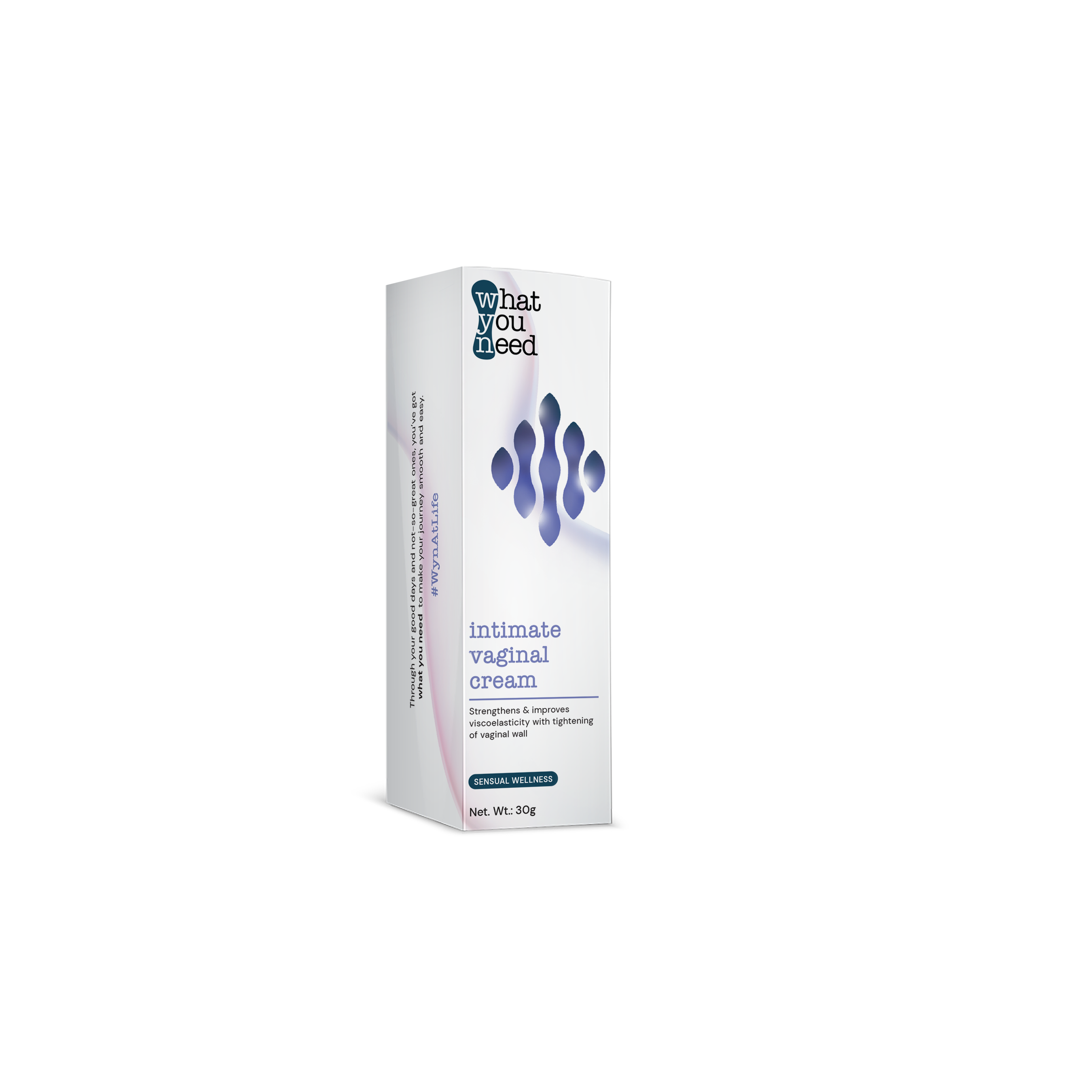 Key Ingredients
Satahva
improves vaginal wall firmness, tightness, viscoelasticity and overcome slackness.
Darusita, Cinca & Tumburu
promotes ECM proteins collagen, elastin & hyaluronic acid.
Mandukparni, Puga & Amlaki
protects the major ECM proteins by decreasing the activity of ECM degrading enzymes
Kanyasara
provide higher, long lasting emollient, hydration and moisturizing effect
Step 1:
Fit the syringe applicator to the tube
Step 2:
Transfer the cream into the syringe by pulling the plunger till the black ring mark meets back rim of the syringe
Step 3:
In the supine position, insert the applicator into the vagina as far as it is comfortably goes, press the plunger
Step 4:
For washing the applicator, remove the plunger from the syringe and wash with soap and water after every use
Did you know?
Vaginal wall tightening and firmness is due to maintenance of scaffolding strength, hydration and viscoelasticity which is maintained by connective tissue and extracellular matrix (ECM) proteins such as hyaluronic acid, collagen and elastin fibres present within the vaginal wall. Events such as child birth, aging, medical conditions or other anomalies in vaginal wall microenvironment can reduce the firmness of the vaginal walls by disrupting the ECM components leading to vaginal dryness, loss of scaffolding strength and vaginal loosening.
BEST SELLERS